About Us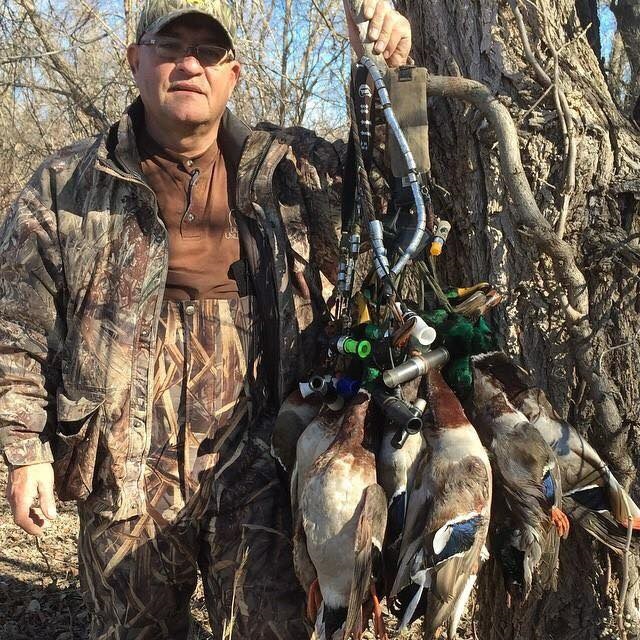 Hello everyone my name is Sergio Delgadillo founder of Precision Calls.
I am a machinist by trade. Been self-employed for the last 28 years.  I own Promex Precision and Precision Calls is an off shoot of Promex Precision. 
I moved to Gardnerville Nevada in 1994 from California ( San Fernando Valley ) followed my main customer that moved from Los Angeles California to Minden Nevada. 
For me making calls was an easy transition having the equipment already and my many years of machining experience and not to mention the love I developed for our waterfowl sport.  I made my first duck call back in 1995 out of solid 7075 aluminum,  the reason I started making calls was not to reinvent the call but to improve the design and the functionality of the call.  Hunting with other calls I did not like the design of the assembly of the calls which came apart all the time and loosing inserts making calls unusable. 
Most calls I hunted with required way too much air pressure to get this things to sound decent.  My task was to come up with an assembly system that would keep the two pieces the barrel and Insert secure at all times,  so I came up with the threaded design where both the barrel and Insert are threaded together there fore insuring call will stay assembled thru some rough handling. 
To me one of the most critical characteristics of our calls is the air pressure required to get the sound required from our calls, with lots of scrapped wood, scrapped acrylic and not to mention the time spent trying to reach that magic sound.  I believe we have that magic sound from our calls that requires little to no air on both our Goose and Duck calls and I am constantly striving to improve from the previous series of calls I make.  Every series of our calls has its own characteristics that defines that series,  from the original classic to our latest release the Matador.
Regards
Sergio Delgadillo